March 2019: Alternative Classical Events
This month you can experience an orchestra in immersive surround-sound, hear 16th-century music reimagined with electronics, and explore classical music through virtual reality. If you'd like to receive our recommendations once a month to your inbox, sign up for our mailing list. We're also on Twitter, Instagram and Facebook. Watch this space for our April picks!
Oval Space, Bethnal Green
Wednesday 27 March, 7.30pm, £5-£7

Walk within a symphony, experiencing an orchestra in immersive surround-sound. Gain new sonic perspectives by roaming between the musicians from Southbank Sinfonia who will be scattered across the room. Plus stay on for the after-party!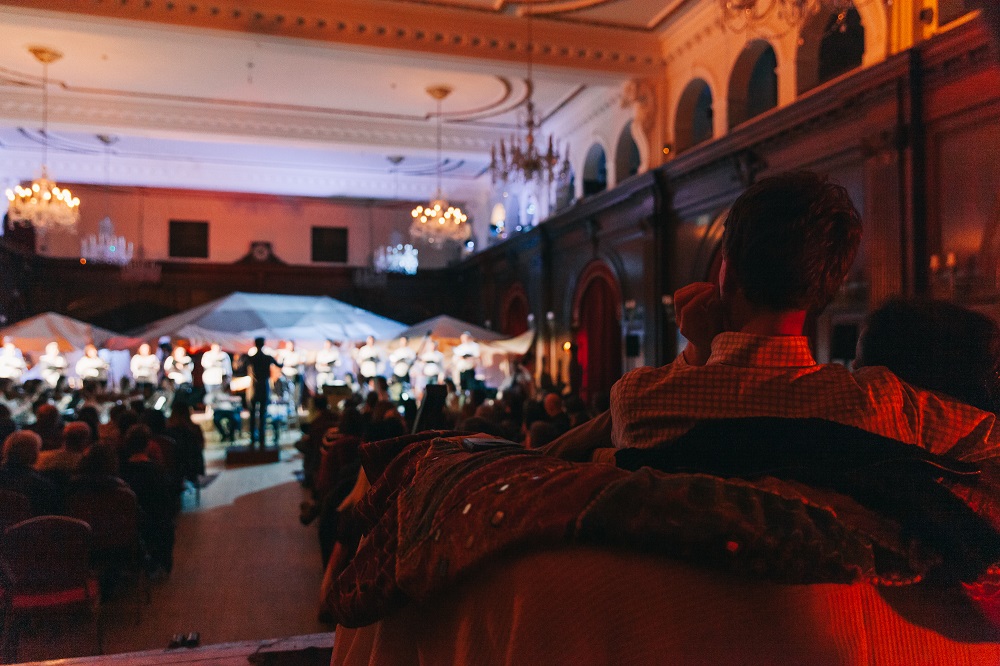 Alexandra Palace Theatre
Friday 1 & Sunday 2 March, £23-£45
Get comfy on a sofa in the newly restored Victorian theatre inside Alexandra Palace and settle in for a fascinating story of unrequited love through Beethoven's music, performed by The Little Orchestra.
Saturday 30 March, 7pm - 11.45pm, £25-£75
Royal Academy of Arts, Mayfair

A baroque drag performance against the backdrop of the Royal Academy's extraordinary Renaissance paintings as part of RA Lates. Using John Dowland's 16th-century music as a starting point, and combining it with theatre and drag, _REMIX offers a contemporary reimagining of historical music.
Sidney Cooper Gallery, Canterbury
18 March - 28 April, free
Explore a symphony orchestra from the inside in this award-winning 360-degree Virtual Reality experience. Recorded with 3D audio and 3D visuals, you hear each and every instrument as you turn to see the Philharmonia Orchestra all around you in this 10-room installation.
The Victoria, Dalston
Wednesday 20 March, 8pm-11pm, £5-£8
Hear composers and performers experimenting with new sounds and exploring what classical music means today in this relaxed pub gig bookmarked by DJ sets.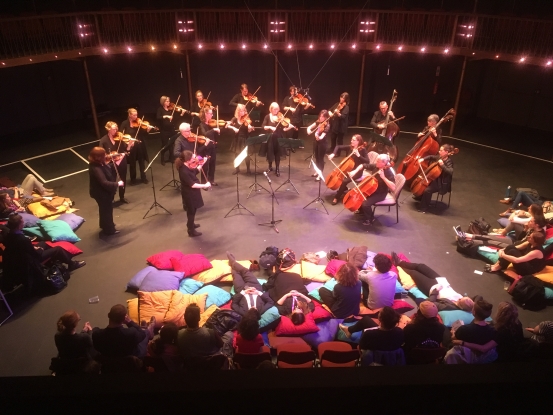 Canada Water Theatre
Monday 11 & Wednesday 20 March, 1.30pm - 2.30pm, £3-£5
A relaxed lunchtime concert of music inspired by nature and birdsong. You are encouraged to draw, colour or knit while listening to the City of London string section. Suitable for both adults and kids.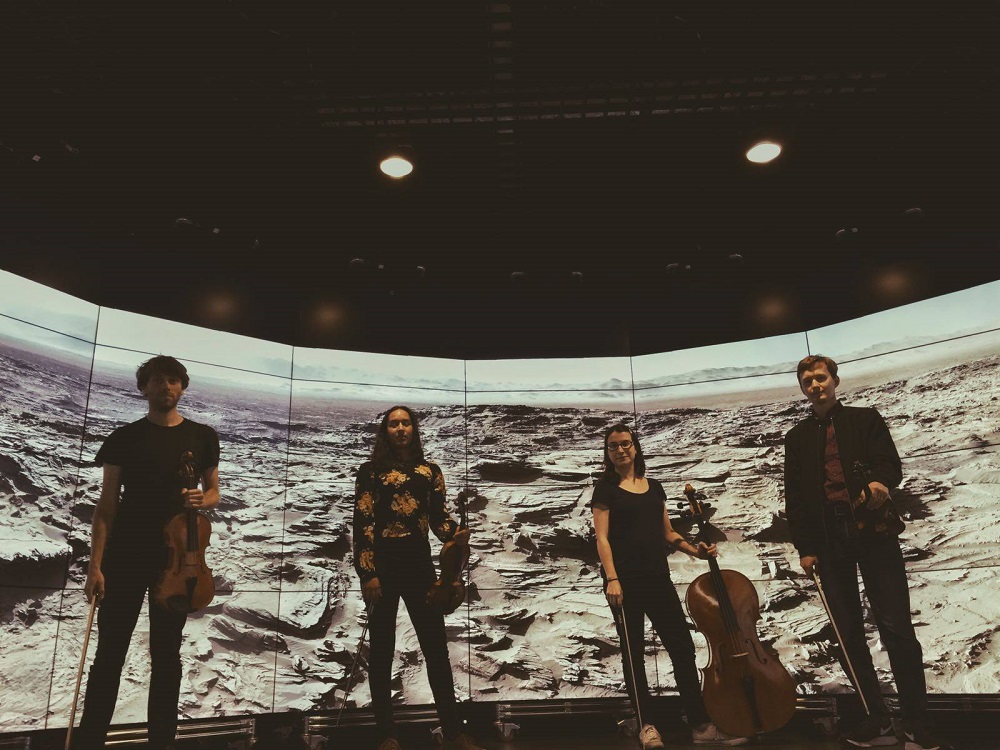 Gordon Stephenson Building, University of Liverpool
Saturday 16 March, 6pm - 8pm, free
The original and creative Ligeti Quartet are doing an intriguing project involving realisations of dynamic audio-visual scores that guide the production of sound and music and offer interactive sonic visualisations. It will be followed by an open forum with the performers, participants and audience.
Barbican Hall, Barbican
Wednesday 27 March, 6.30pm - 7.30pm, £12-£36
A great way to wind down after work, drink in hand, and learn something new. This hour-long concert by the London Symphony Orchestra gives you an insight into music by Strauss and Shostakovich through digital programme notes and an introduction by the conductor.